Je bedrijf is aan het groeien en daarmee ook de hoeveelheid emailadressen die je verzamelt. In je mailbox, als losse kaartjes en misschien heb je nog een oud bestand. Je zit dus op een berg aan informatie en kansen.
Kansen om te communiceren over wat je jouw doelgroep kan bieden. Email marketing geeft je dé kans om een band op te bouwen. Lees hieronder de top 5 redenen zijn waarom.
Wil je meer informatie? Klik dan hier.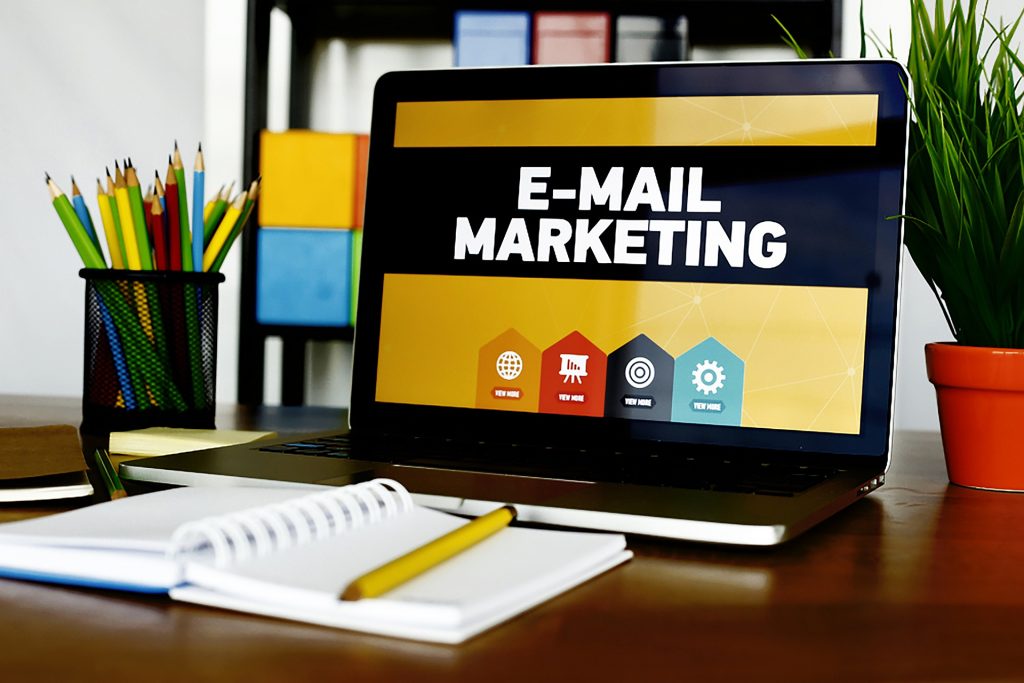 Email is persoonlijk
Gebruik de kracht van personalisatie. Je hebt vast eens een email ontvangen die je meteen aansprak. Je dacht 'ja, dat wil ik / heb ik ook / herken ik / ben ik!'. Als je goed weet wie je klanten zijn en wat ze willen, kan je ze gepersonaliseerde en relevante informatie sturen op het juiste moment. Dat geeft vertrouwen en creëert betrokkenheid.
Email is doelgericht
Iemand heeft ooit zijn emailadres ingevuld op jouw website en het daarna ook nog eens bevestigd. Of je op een andere manier zijn emailadres gegeven. Als iemand zoveel moeite doet om in contact te komen, dan staan ze zeker open om meer relevante informatie te ontvangen. Jouw (potentiële) klant is al betrokken, nu is het aan jou om iets van waarde te leveren.
Email is 1-op-1
Jouw (potentiële) klant leest jouw email in de privacy van zijn eigen inbox. Wanneer het hem of haar uitkomt. Het bericht staat niet op social media waar iedereen mee kan lezen. Het is een unieke kans om 1-op-1 in gesprek te komen en vragen over en weer te stellen. Dit helpt om het vertrouwen verder op te bouwen.
Email is kosten efficiënt en goed meetbaar
Het is makkelijk, effectief en kosten efficiënt. Via email marketing kan je grote groepen klanten bereiken tegen lage kosten. Zeker voor kleine bedrijven, zzp'ers of startups met weinig budget is het ideaal. En het is goed meetbaar. Hoeveel e-mails komen aan, worden geopend en hoeveel clicks zijn er? Het is allemaal inzichtelijk.
Email groeit nog steeds
De helft van de wereldbevolking gebruikt email. Er waren in 2019 zo'n 3,8 miljard email adressen in omloop, een stijging van 100 miljoen ten opzicht van 2018. Waar social media kanalen komen en gaan (Dag Hyves en hallo TikTok en ClubHouse), lijkt email alleen maar te groeien.* En, ja ook Millennials en Gen Z gebruiken nog steeds email**.
* Bron: https://www.internetworldstats.com/stats.htm
** Bron: https://twinklemagazine.nl/2016/10/millennials-bereiken-via-e-mail-tips/index.xml